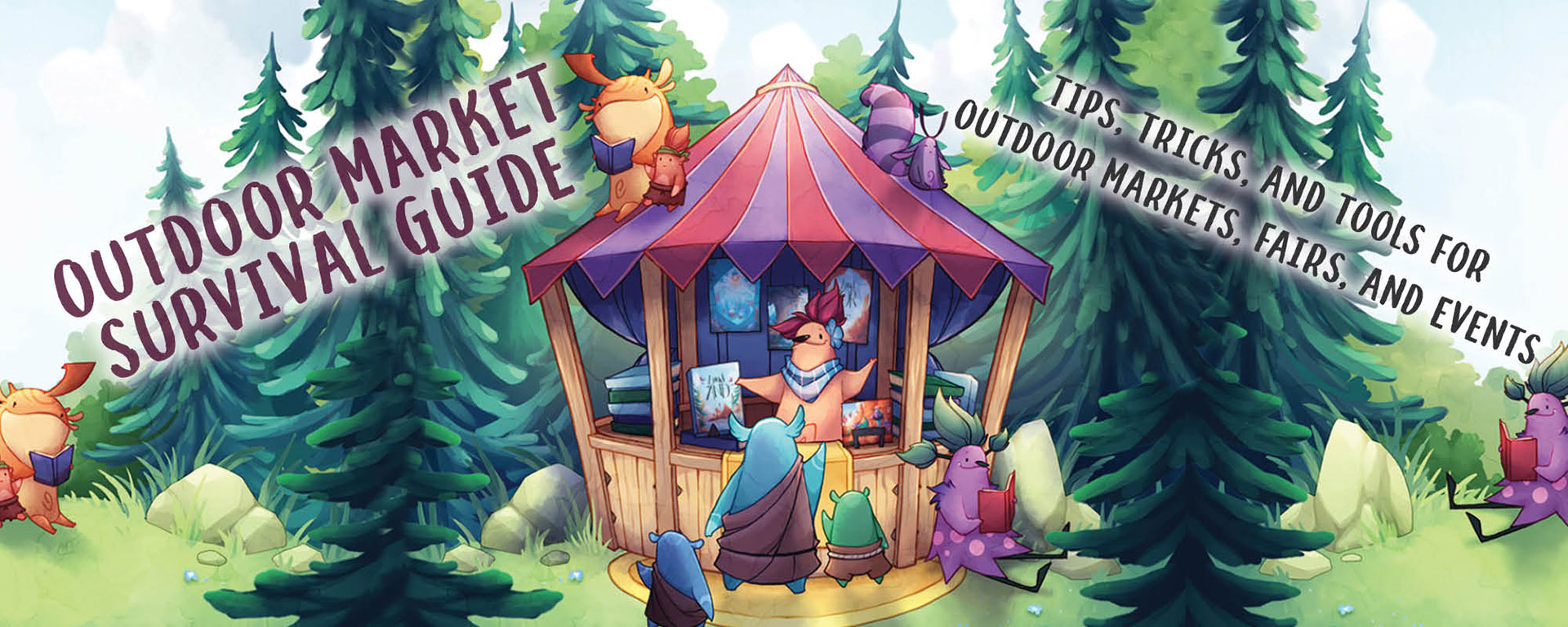 Outdoor markets and events (and even indoor markets) can be loads of fun and lucrative. But there is a lot to consider, plan for, and even bring to the event to help make it a successful and enjoyable experience. 
From tents, tables, and tarps to banners, boxes, and bungees this guide offers a list of the tools and equipment you will need, along with tips and suggestions for surviving, and even thriving at an outdoor market. 
Seasoned outdoor market goer, Katie Mullaly, has been trekking to events and selling her children's books around the west for the past few years, averaging 20 market days per year, and is sharing her experiences, mishaps, and what she has learned. She hopes to help you survive your outdoor market experience.